Many of you who follow my blog know that I've been following the Coronavirus since January. I first posted a story about a young man trying to get world wide attention about the problems surfacing in China. https://shellzonit.com/2020/01/29/are-we-ready-for-the-coronavirus/ Now, it seems the virus has made it to my backyard. It isn't shocking, but it's still a little scary given what we learned over the past few months.
Many of us have found out that we are now part of the COVID19 outbreak. This is a photo detailing how our county will deal with the virus. I think each county has their own set of rules, but I am willing to bet they are very similar in nature. We have one presumptive case involving a young man. For those who do not know what a presumptive positive means, I will post it below.
Presumptive positive — A presumptive positive test is for the time between an initial positive test for the virus by a public health lab but before the federal Centers for Disease Control and Prevention has confirmed the results. A presumptive positive result from a CDC test is treated as if the patient is positive for the virus, according to the CDC.

https://www.desmoinesregister.com/story/news/health/2020/03/11/coronavirus-in-america-covid-definitions-presumptive-isolation-quarantine-isolation-cdc-who/5012006002/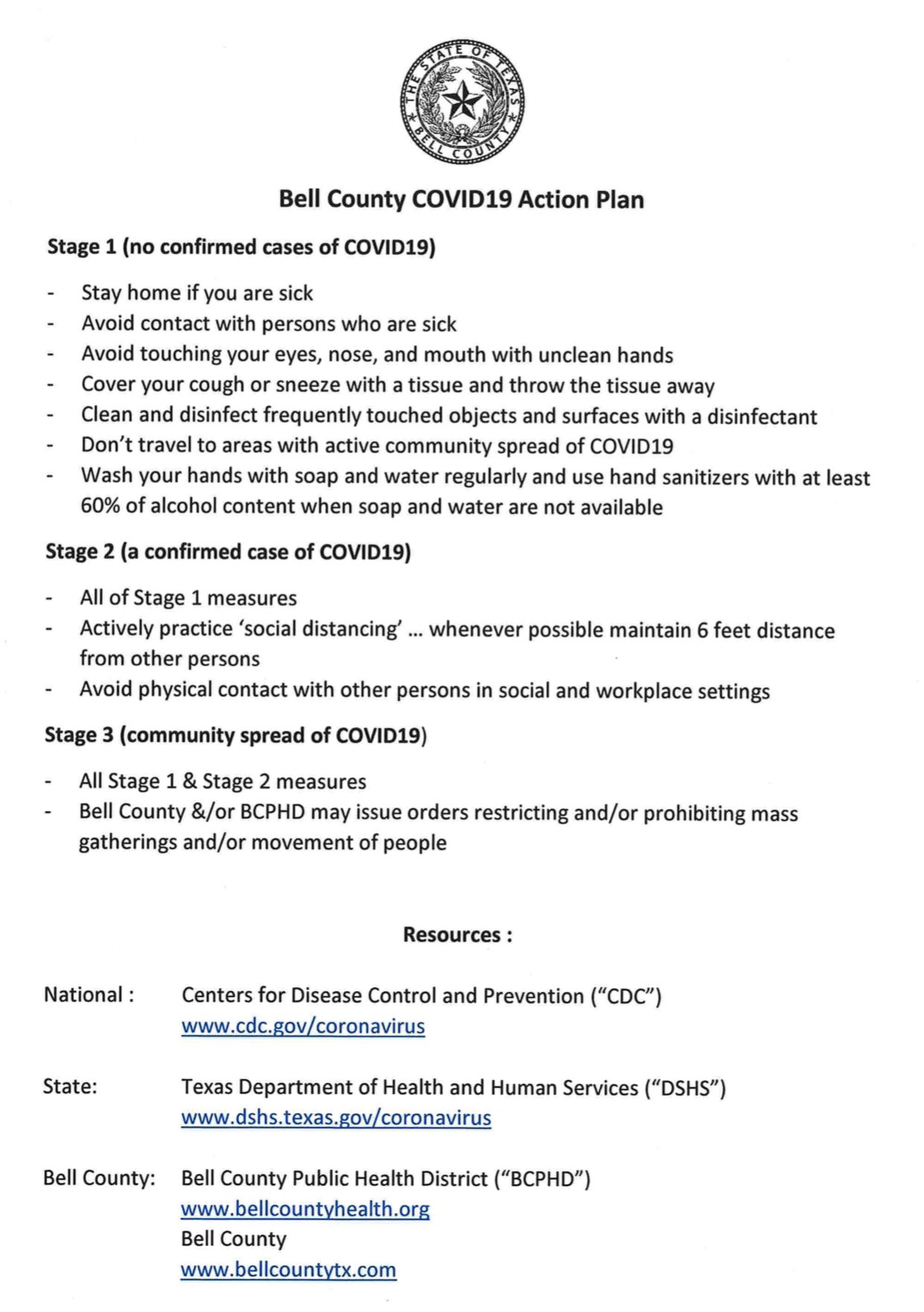 So, if I am reading this correctly, I think we will now be in stage two. They haven't told us the plans for our schools yet. Apparently their stage two seems to be a little different than the stage two from the county. I am really glad we went to the store and got our supplies last night. This is why we have to prepare for events like this because at any moment things can change. Once again, we must practice safe travels. DO NOT GO TO PLACES WITH THE VIRUS. It is important to know the areas with the outbreaks and to keep updated on any new illnesses.
I am constantly checking up on new cases and laws that might be put into place due to the nature of this situation. Stay safe, and protect yourselves. If you